Community Hosts Open House, Assigns First Room
The Drake, a new exceptional senior living community located in Concord, N.C., opened its doors to the public for the first time this month, unveiling the newly-constructed, state-of-the-art assisted living facility. The community, which is slated to open this Spring, hosted an open house welcoming local businesses, individuals, and a very special guest.
The community's first official resident, Alice Hill, was in attendance at last week's event where she got the chance to hang her name on her bedroom door at The Drake. 
"We're so happy that we could invite our first resident to our first event," said Executive Director, Jolyn Salmond. "Mrs. Alice plays a special part in the development of our community, and we look forward to having her move into her new home."
Once completed, the assisted living community will feature enough rooms for more than 60 residents, along with state-of-the-art amenities such as a movie theater, salon, private spa, and more. The community will also feature an all-inclusive pricing model to help its residents age in place. 
The Drake's all-inclusive pricing model includes rent, utilities, daily activities and events, and a full-service dining program which provides meals and snacks daily. Activities are geared toward keeping residents engaged and socialized with things like group exercise, Bingo, and outings around the Concord area. The community's dining program provides three meals daily that can be customized to meet each residents' individual needs. All care services are included in the community's all-inclusive pricing model, and the cost for services will not change as a resident's needs grow.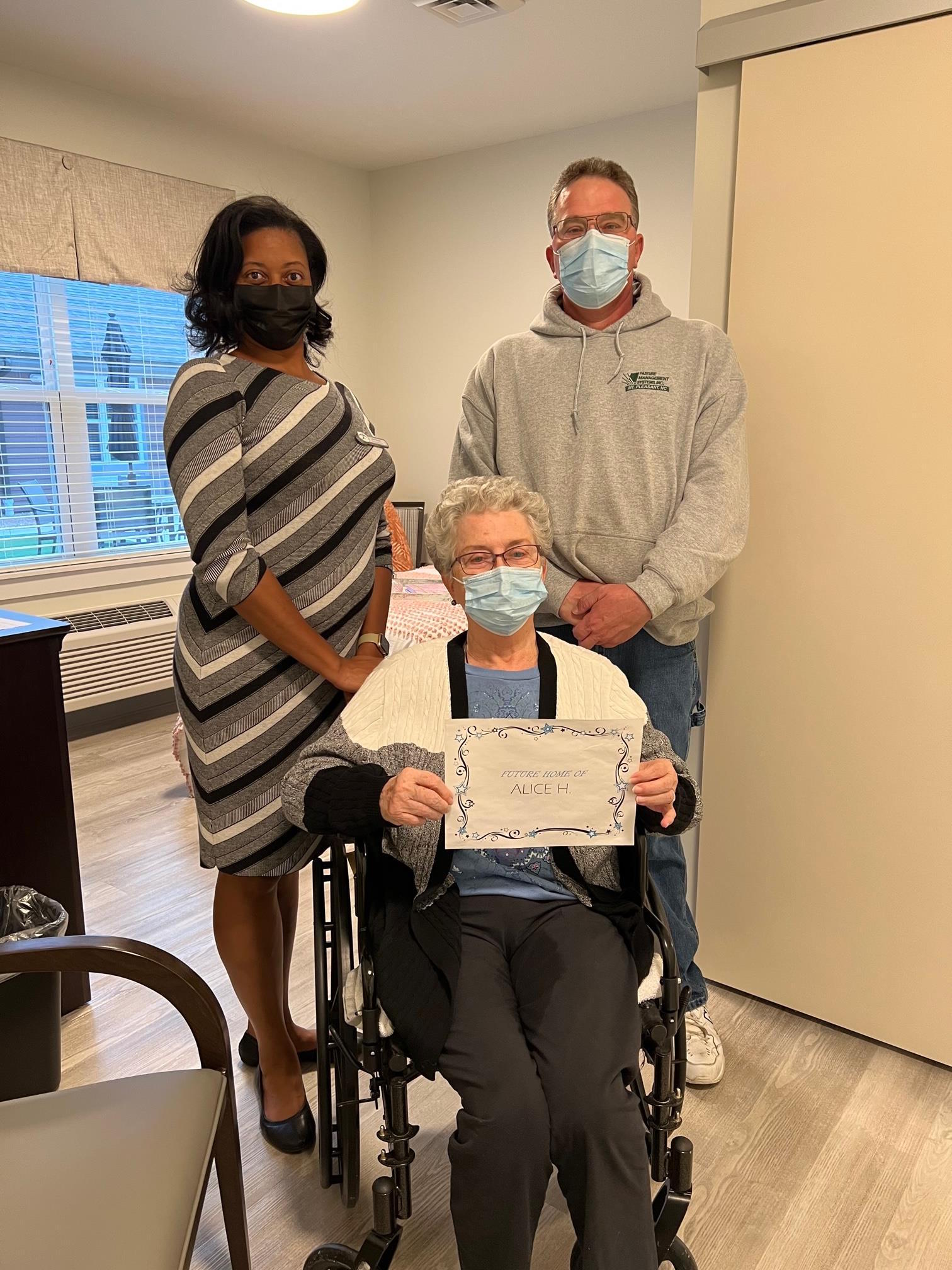 "We're putting the final touches on our community — hanging photos, dusting the furniture, and putting out the welcome mat," Salmond said. "Every day our excitement grows as we get closer to our opening date and being able to welcome our residents into their beautiful new home."
Once the doors are officially open, The Drake plans to host a Grand Opening Celebration. The event will feature local partners and vendors, guided community tours, and an exclusive move-in offer that will only be available the night of the event. The Drake's Grand Opening Celebration will be held on March 24 from 4-7 p.m. 
To learn more about exceptional senior living at The Drake, visit concordseniors.com, or for updates on the community's upcoming event, connect with them on Facebook at Facebook.com/TheDrakeNC.